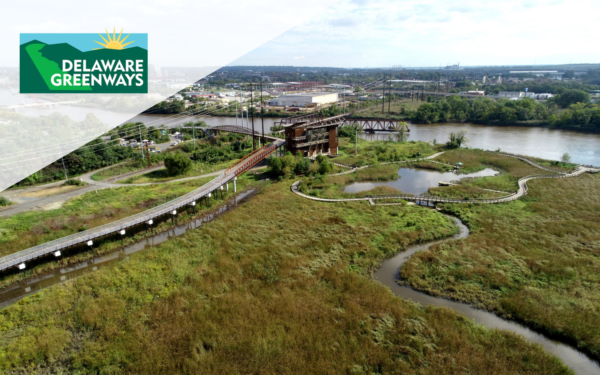 The Jack A. Markell Trail makes a long-awaited connection between the Wilmington Riverfront and New Castle Battery Park along an off-road pathway consisting of elevated boardwalk, paved pathways, and one on road section through Historic New Castle.
The 7.9 mile trail is perfect for hiking and biking, and is free for all. Bicycles to tour the trail can be rented at the DuPont Environmental Education Center, or at Riverwalk Mini Golf when in season.
Click HERE to view the trail map!