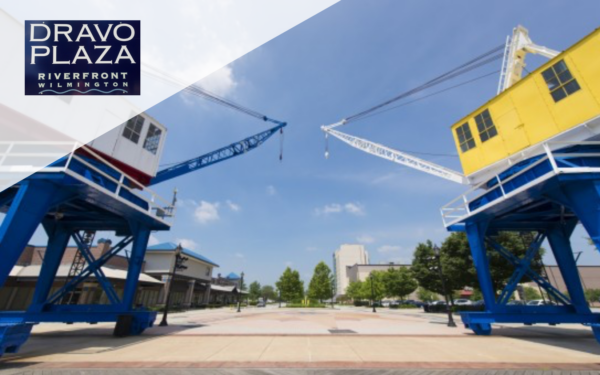 Dravo Plaza could be called the heart of Wilmington. Years ago it was the center of activity in town as the site of one of the busiest shipyards during World War II. Today it is a gathering place for summer concerts, 5K races, and other functions.
Visitors can see the Compass Rose, a brick, granite and brass compass-shaped area where you can learn more about the area's past and Wilmington's contribution to the fight for peace.
Host an event
If you are interested in hosting an event at Dravo Plaza please fill out our online inquiry form.
To view our event guidelines and procedures please Click Here.