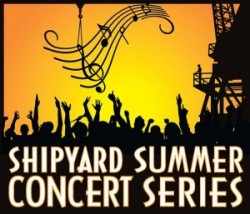 RDC Seeking NEW Performers for Shipyard Summer Concert Series!
This July, our Summer Concert Series returns, and we are looking for NEW local musical performers!!!
Each Thursday evening from 7PM-8:30PM in July and August, Riverfront Wilmington will once again host a free, outdoor summer concert at Dravo Plaza along the Riverwalk. If you or your band are interested in becoming one of our selected 2020 Shipyard Summer Concert Series performers, contact ybuckner@riverfrontwilm.com for details. All performers must upload digital bio or music sample by March 15 to be considered. Emails only, NO PHONE CALLS!